There is always more to learn. Hover over any text and see.
We hire social people here. In both sense of the word: experts in social media always looking to add knowledge. And social, friendly people who like to share what they've learned.
​
So what we learn, we teach.
We've found that relationships and results improve when the whole room gets smarter. Whether that room is full of our clients, our peers, or own company.
When we started in this industry we wanted to learn everything we could from what was available.
That took two hours.
​
We found that all the social media education out there was either for beginners, tied to some snake oil product, or just really boring. We wanted to do social media education that was none of those things. Something beyond the basics. Something that didn't end in a $47 ebook. And something with just a whiff of personality.
​
It's useful. It's free. And it's amusing (at least to us).
Our collective public teachings are in this public Google doc. It's a good place to start and the most up to date.
We needed a place to quickly update all the various aspects of NAIL.social Academy but websites are too slow to work with. We live and breathe Google Docs so... here you go!
Some concepts require visuals. Most concepts require memes. Our video courses are short, educational, and entertaining, or at least two of those.
We are very visually oriented people to begin with and visuals aids are an effective way to convey complicated topics. So we wanted to do some type of video content, but... we aren't animators. We've got a lot to teach, so in order to get this stuff out at a good clip, we 'animated' them in Keynote. I'm sure you can tell.
NAIL.social Office Hours Podcast
Ever want to listen to two social nerds have fun and talk shop about the latest trends and tactics in social media? Nice. You're one of us.
​
You can find us on all the major podcast platofrms.
Apple iTunes, Spotify, Radiopublic, Sticher, Omny, Podcast Addict, and others.
If your podcast player is missing, just let us know.
"In the future, everyone has a podcast"
Welcome to our future. Folks around the office said our social discussions were kind of interesting and suggested we do a podcast. Maybe they just wanted us holed up in a closet an hour a week? Regardless, we are sharing them with the rest of the world on a weekly basis.
​
You can find us on all the major podcast platofrms.
Apple iTunes, Spotify, Radiopublic, Sticher, Omny, Podcast Addict, and others.
​
We totally get it. You like words. We like words too, and boy have we got some words for you. Thousands of them. Our Blood, Sweat, and Likes blog is a collection of our writing about NSA topics as well as other areas of education and/or ranting.
The thought leadership triumvirate isn't complete without its crown jewel, long-form blog posts. We actually started with blog before anything else, and now it's become a home to the written versions of the NSA videos and other longer diatribes that just don't make sense anywhere else. Thanks for reading!
Reading blog posts and watching videos is great, but sometimes education is best handled in person and personalized. If you are looking to truly get an edge on the competition, this is where we sharpen your swords.
We actually never sought out to do bootcamps, but clients kept asking for them. So maybe we are onto something here. Yes it's education, but the bootcamp aspect is there too. There is some tough talk involved about your own brand and situation. We know what works, and course correcting can be challenging. But you will come out the other side as a lean, mean, social media machine. Actually, don't be mean. That doesn't work.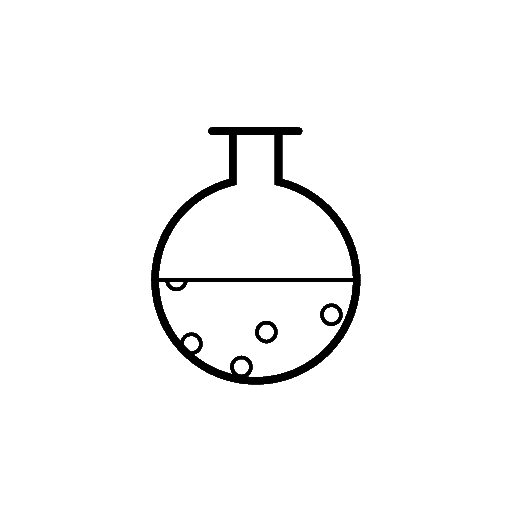 We rapidly learn everything about you that's relevant. Specifically your objectives, challenges and capabilities.
Personalization requires getting personal. Not every tactic or strategy will work with your brand or team. So the better we know you, the better we can find a solution that will stick.
We do a full audit of your brand's accounts, organic and paid. We then audit and analyze competitors and others in the industry. From this, we combine our general knowledge of best practices with industry and brand specific learnings into a recipe that will work best for your team.
Lots of vendors will sell you an automated one-click audit of your brand. They will even offer it for free. You get what you pay for. We didn't want to do that. We want to geek out on what can make you standout in your industry, and there is no other way to do that than to do the work.
We gather, in person, and spill our guts of all the learnings, recommendations, and inspiration that will take your team to the next level.
We've done education over live video. It works... ok. But there is nothing like having a robust and lively discussion in person. We would love to spend a half-day with your team so they can really beat up our work too. Turnabout is fair play.

*We don't publish our clients' names. Feel free to ask though.
Client: Philanthropic Foundation with $1B in assets
​
Objective: Leverage their existing social media accounts and assets to create more engagement with the community.
​
Challenge: Non-profit social is difficult with few accounts doing it well.
​
Solution: ​We took a deep dive on non-profit twitter to find who was doing it well, and why, and combined that with our own learnings to create a tailored bootcamp for the client's personnel.

Client talk: "Organic social for us was, challenging, and not in a good way. We were going through the motions and we weren't really sure if we were doing it right. We went through the NAIL.social organic bootcamp and not only did we understand what "right" looked like, but found a way to enjoy the process. They dissected our specific industry, what worked, what didn't, our competitors and certainly ourselves. I'm not going to say that being audited is fun, but they have a unique way of injecting humor into what they do. We have retained NAIL.social on a monthly basis for evaluation, feedback, and opportunities, and our internal team has seen month-over-month improvements. We are challenged again, but in a good way this time." - AC, VP of Marketing
Client: Large non-profit
​
Objective: They wanted to be better on social.
​
Challenge: The "How to do Social Media for Non-Profit Rule Book" was not written yet.
​
Solution: ​We wrote it. Then taught it.
​
Client talk: "We actually enjoy social media now"